Create your own morning routine by combining priorities and good habits. The trick is to develop a healthy routine which focuses your mind, gets you to achieve your to-do list and still get out the house on time.
There's an art to having a good morning routine. So, what's yours at the moment? Do you shower first, eat later? Meditate and exercise? Are you the one who runs late, or are you on time for work? Some of us try and fit everything in causing stress before the day has even started and some people only focus on getting ready and out the door on time. Everyone has their own morning habits, so how do you make sure you have a good morning routine? Are you happy with what you have, or are you thinking as the mornings are lighter, you want to make some changes? Are you not a morning person at all?
Well I have a proposition. How about you choose what you want to do each morning and create your own morning routine? Take a moment to visualise your perfect morning. What does it look like? What would you do? Often we keep morning plans in our minds which makes them too flexible and can hinder us from being effective at all, as we haven't committed them to paper. 
So, to help you on your. new morning journey, I've provided a list that helps you to create your own morning rituals. Whether you have lots of energy or prefer the calmer start, this list is not exhaustive. It offers 21 different ways you can start your day. All you're asked to do is combine 2  things (or more if you think it's manageable) from the morning routine list, pop them on a plan and give it a go.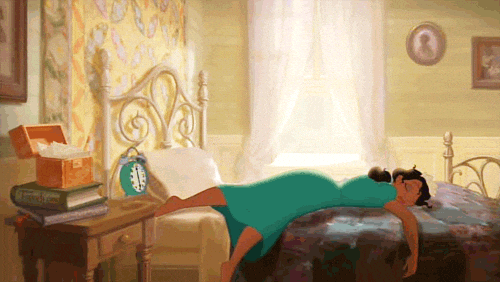 So before you hit the snooze button, check out
21 ways to start your day...
1. Meditation
Want quiet time in the morning? Do you have a quiet space? Something soothing to listen to? If this is something you'd like to do, brainstorm all the ways you can achieve it and pick one that is 'doable.'
2. Journaling
Spend some time thinking things through, planning, ticking things off your to-do list. This alone time can really help you focus on the day ahead and make sense of of your everyday life.
3. Exercise
Yoga, HIIT, a jog? Choose what works best for you in the mornings.
4. Prayer
All you need is a quiet space. Outside or inside, whichever suits you best.
5. Treat yourself to a fully cooked breakfast
This is not what you think, unless you will have a fry up every morning. This is about spending time juicing, preparing lunch, cooking an omelette...whatever you would like to eat in the morning, instead of rushing. Eat like a queen at breakfast, princess as lunch, pauper at dinner....
6. Face Mask
I know you may be thinking, who's got time for that? It may sound time consuming but depending on the combination you choose from this list, it can be done. For example, do you eat first, shower after? If that's the case, pop your mask on (I usually just cover my face in coconut oil - so easy), then get on with your morning as usual and whilst in the shower wash it off. Simples.
7. Music
It doesn't matter where or when, put on some good morning music and enjoy.
8. Gym Class
Some like to hit the gym in the morning for a quick spin or circuit. Check out your gym's early morning session and just get in there.
9. Long Shower
If you make extra time for it, it can happen. Buy a yummy shower gel, just for use in the mornings, that way, you feel extra special before you've unlocked your front door to go out into the world.
10. Cartoons/Comedy
Have them on the background to bring you a little joy in the morning. Often these cartoons have adult humour attached so, why not?
11. Stillness/Grounding
This is different from prayer or meditation. This is about being in silence for a period of time in the morning. Some people find this really soothing and helps them gain clarity for the day ahead. You can do this indoors and outdoors.
12. Gratitude
Spend some time thinking, writing or speaking about what you're grateful for that morning. It goes a long way for facing your day with gratitude...
13. Walk
A brisk or gentle walk to wake up your muscles and clear your mind is always a winner. 
14. Planning
Sit and plan your day or cross off your to-do list. It's very liberating first thing in the morning. Your day will be off to the best start!
15. Diary
Do you have a diary? Take some time to consider what's in it? Do you need to add a few events in, cancel some items? Being clear of what is expected of you, will help you manage your time effectively for the day ahead and the week to come. Ps. - Schedule fun time in too!
16. Dog Walking/Bonding
If you have a dog, that's great! I'm sure you're already walking them in the mornings, but you can use this time to bond with your dog too. Call it escapism.
17. Make someone breakfast
Why? you may ask, but sometimes making someone breakfast in the morning is an opportunity to make someone else smile. Nothing can beat the feeling of making someone happy once in a while. I'm sure there will be a reward for you too somewhere along the line.
18. Get Tasks Done
Depending on the time you have in the morning, plan to get 1 or 2 tasks done. It could be housework, responding to a social media post...whatever it is get stuck in but don't forget to be realistic about the time needed to complete the task.
19. Read
If you choose this be clear about how much you intend to read. Keep it manageable.
20. Podcast 
Listen to your favourite podcast, get some morning motivation, listen to the news, it's up to you.
21. Audio Books
Listen to a chapter of an audio book.
Morning Routine Combination Plan
Make a list of the days of the week and yes include the weekends. Next to each day add 1 to 2 things from this list (depending on the time you have available in the morning). Combine them if you like or keep it the same everyday. Be sure to tick it off before you walk out the door, this gives you a sense of achievement before your feet hit the street! 
Morning Routine Combination Plan Example:
Monday                  Prayer         /        Podcast
Tuesday                  Prayer        /       1 Audio Book Chapter
Wednesday            Exercise     /       Get tasks done
Thursday                 Exercise     /        Get tasks done
Friday                      Journalling /       Music
Saturday                 Breakfast   /        Long Shower
Sunday                    Make someone breakfast
Blessings
Le'Siran
Please reload